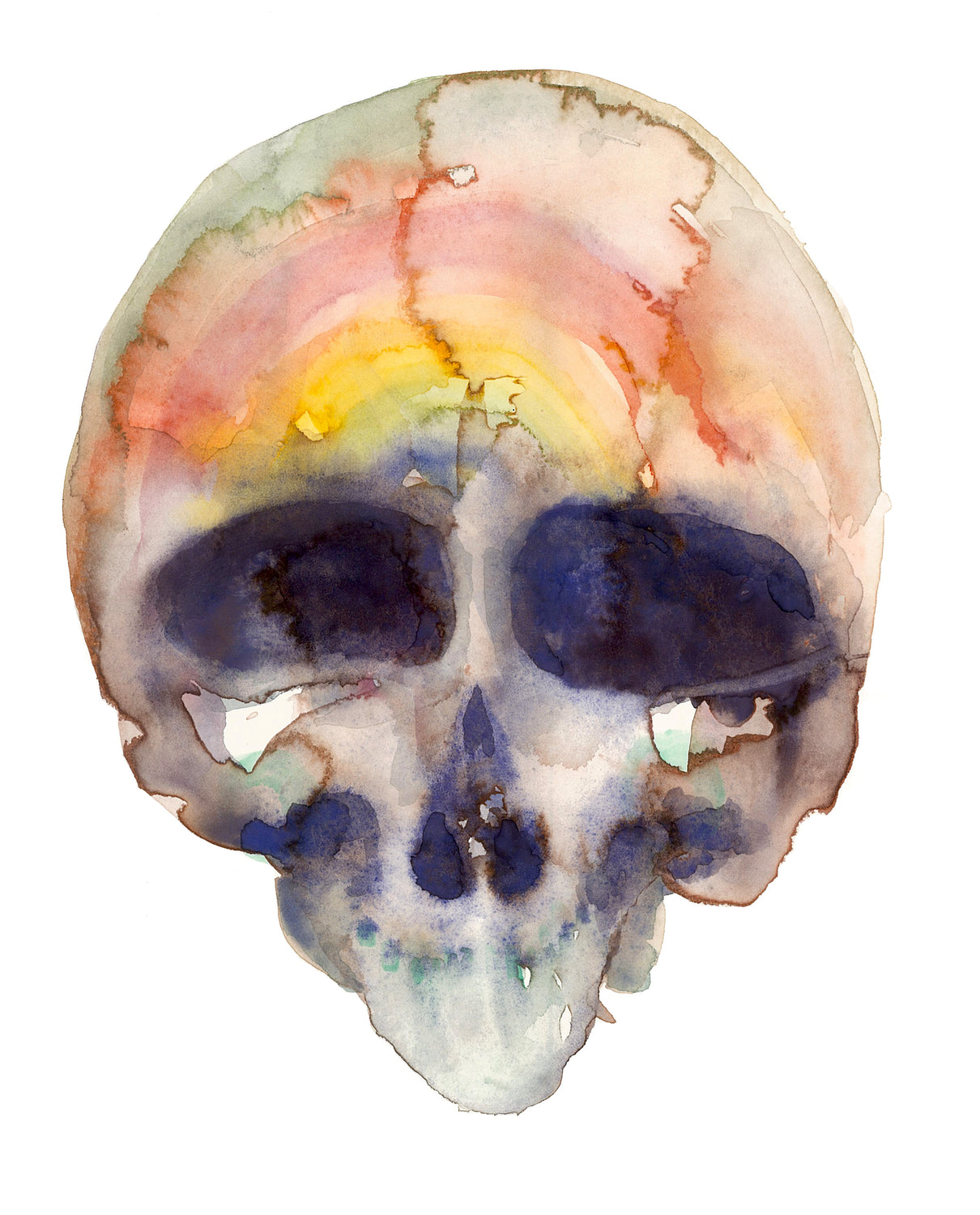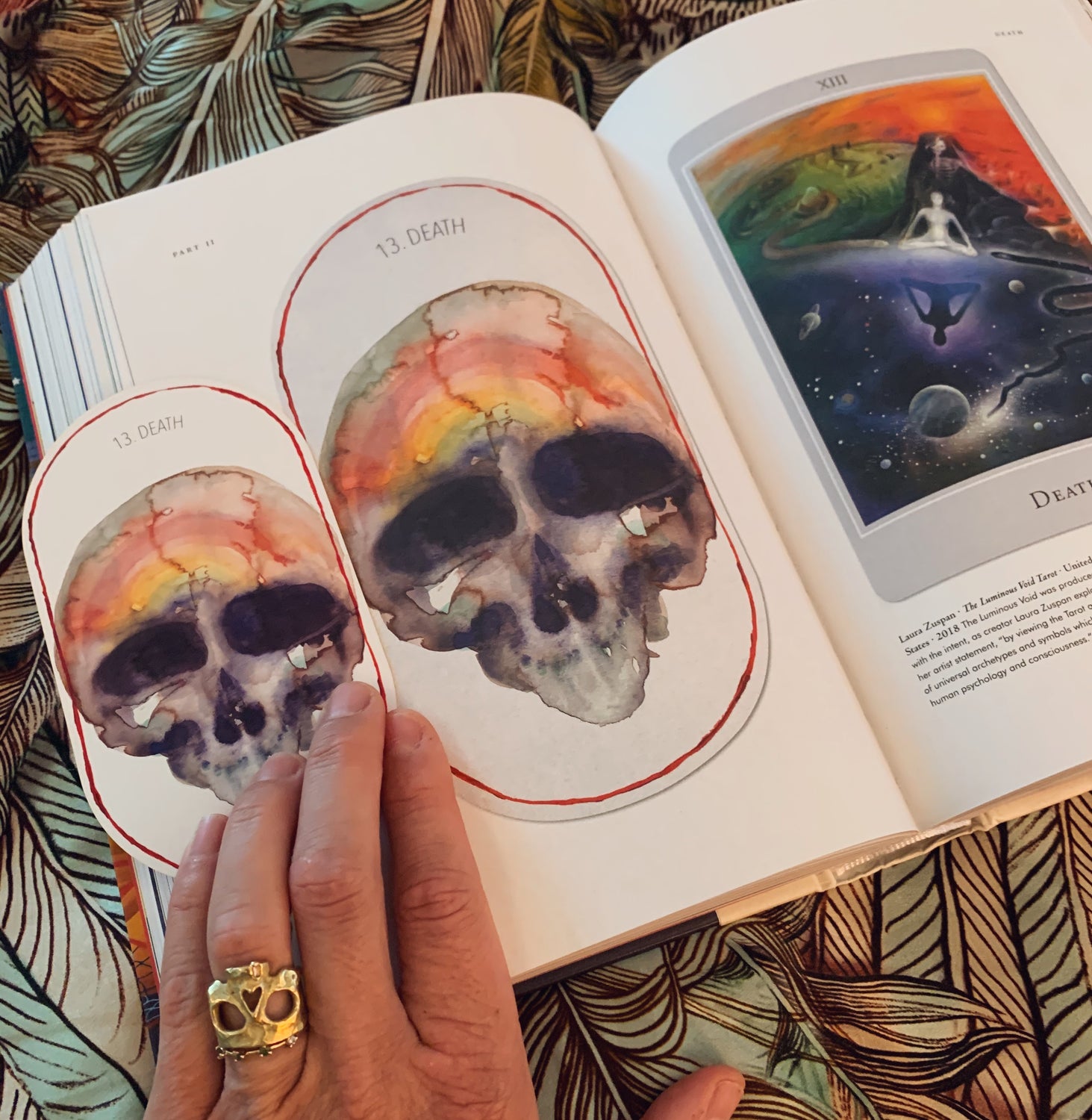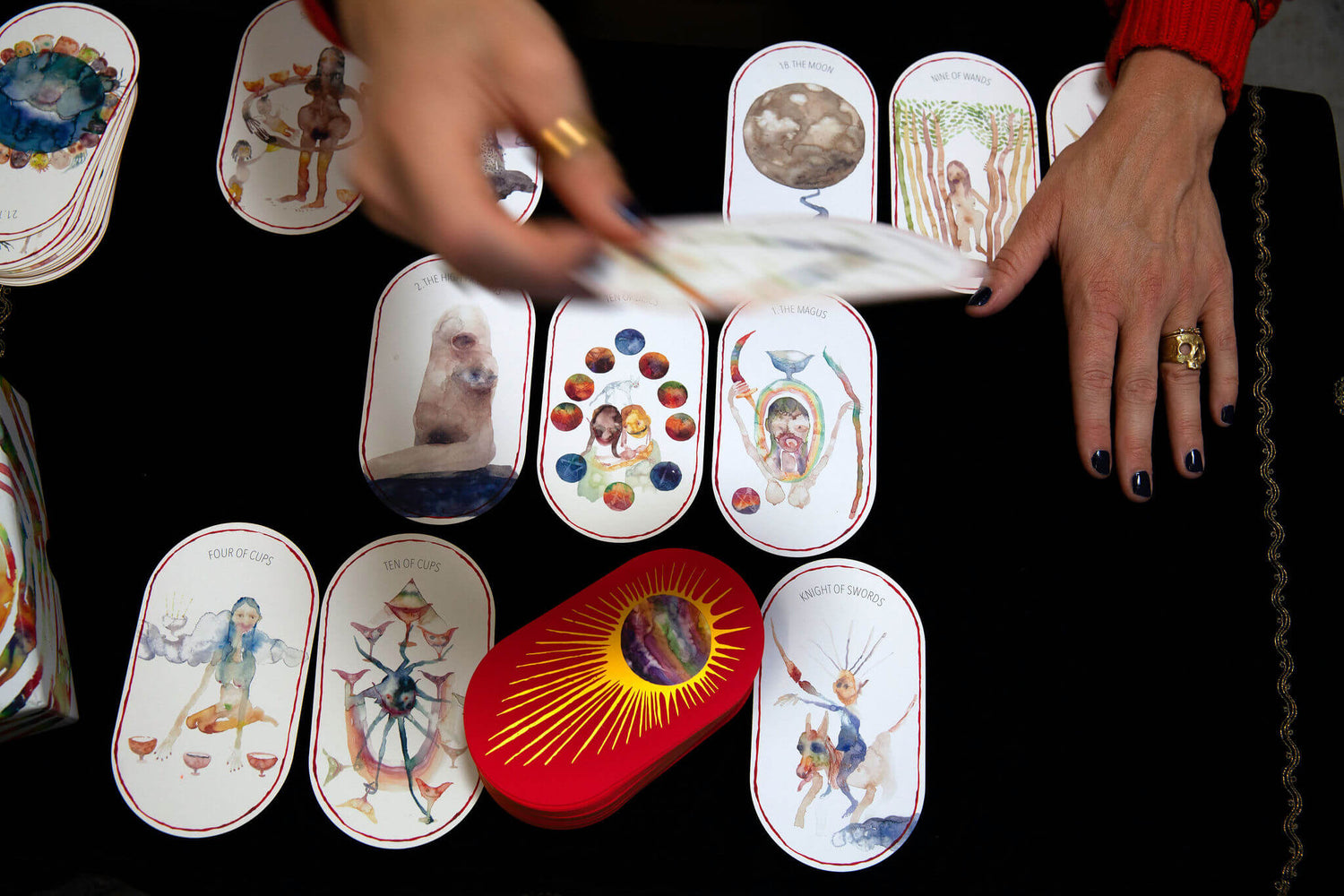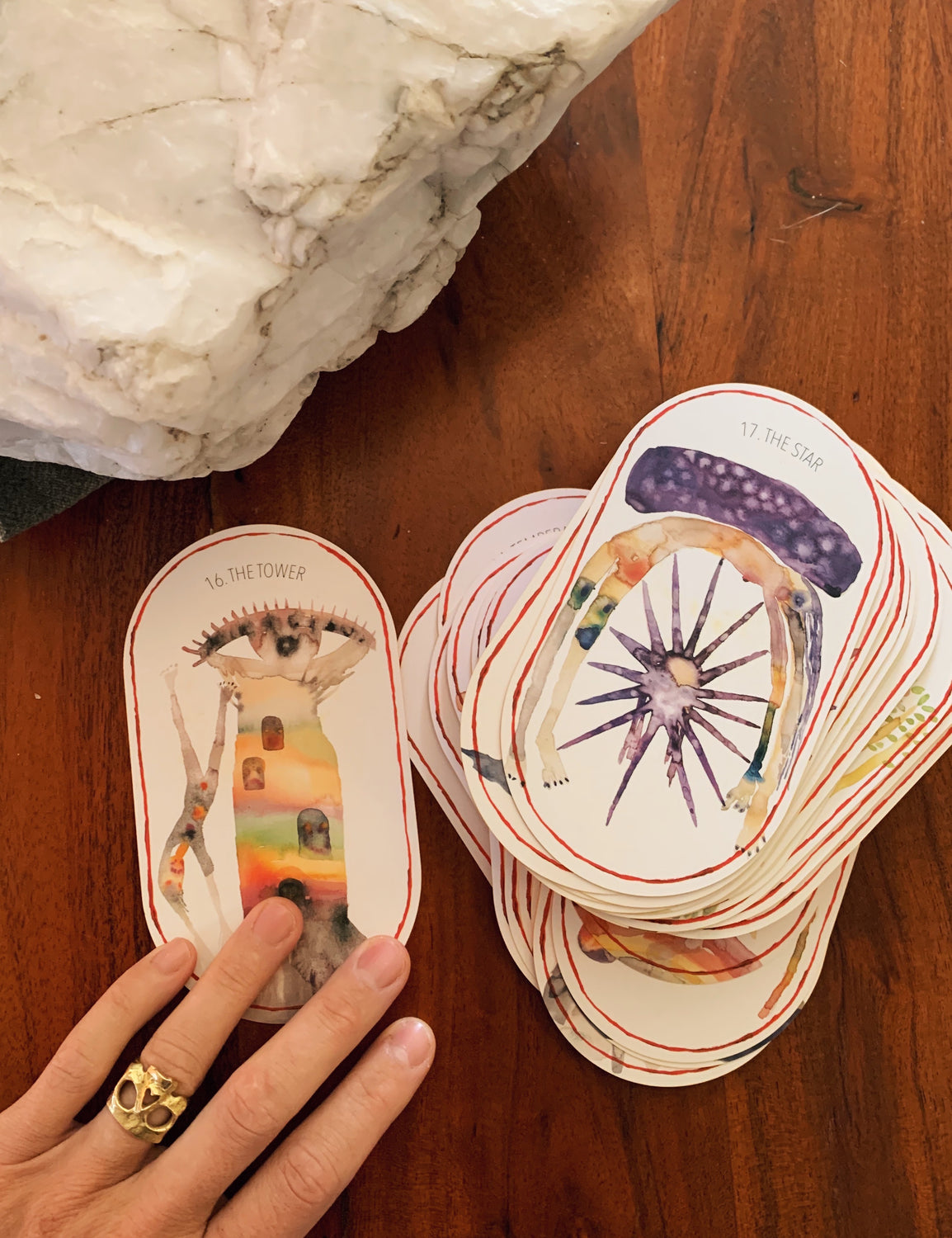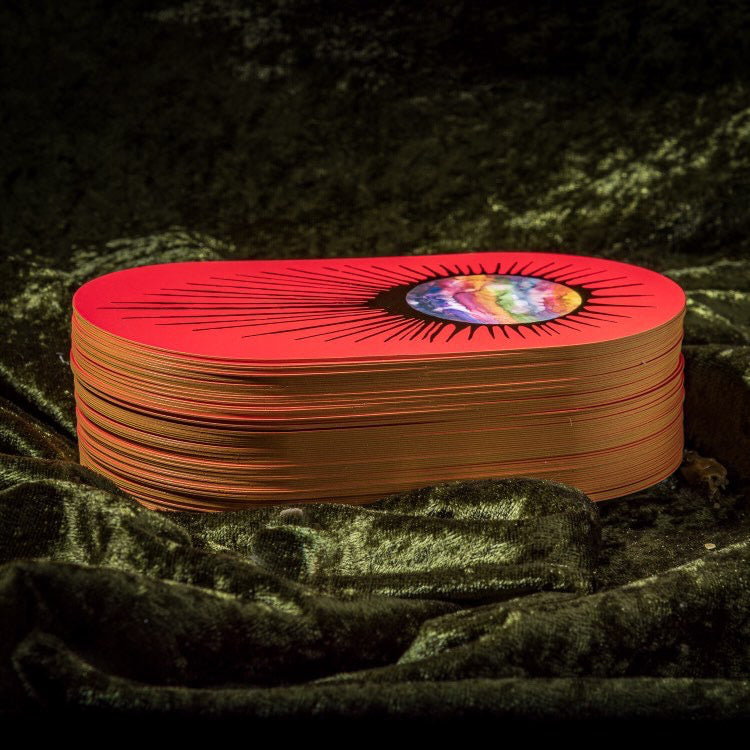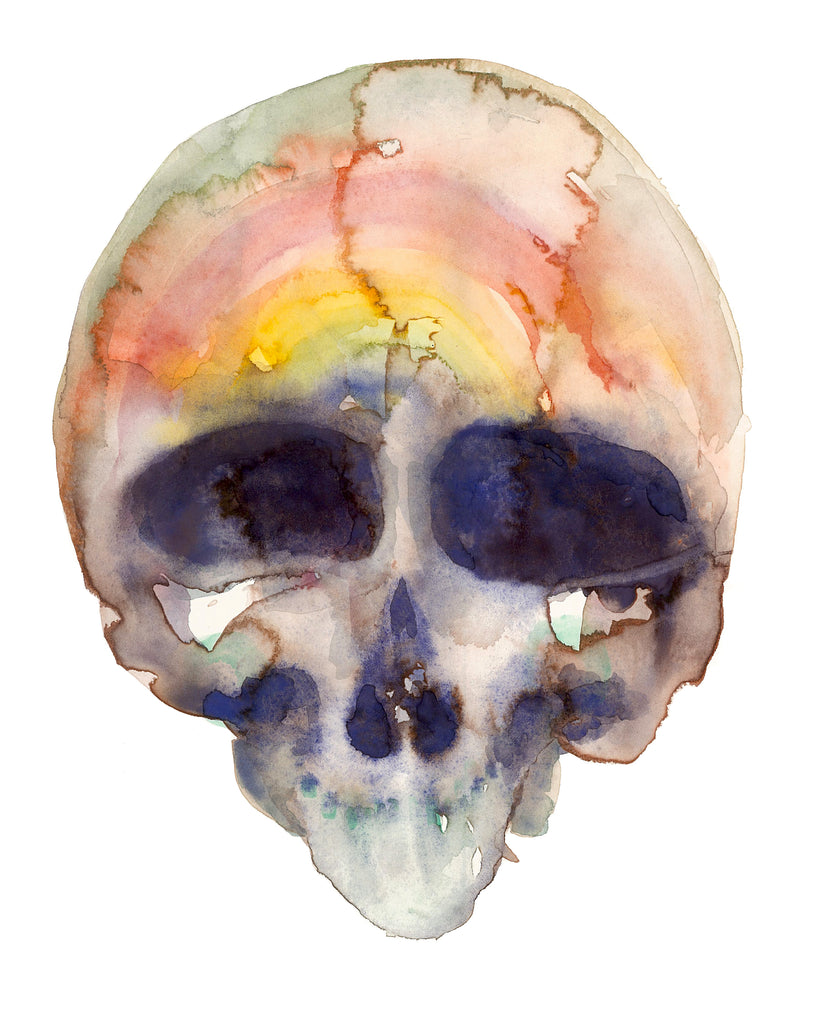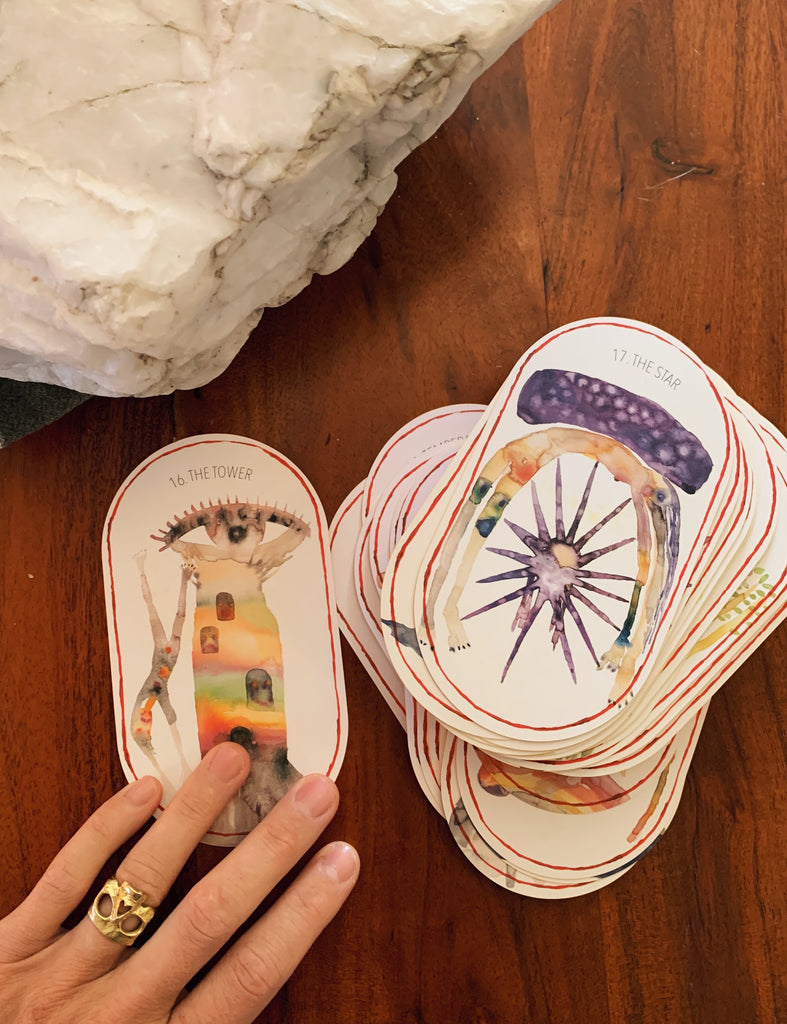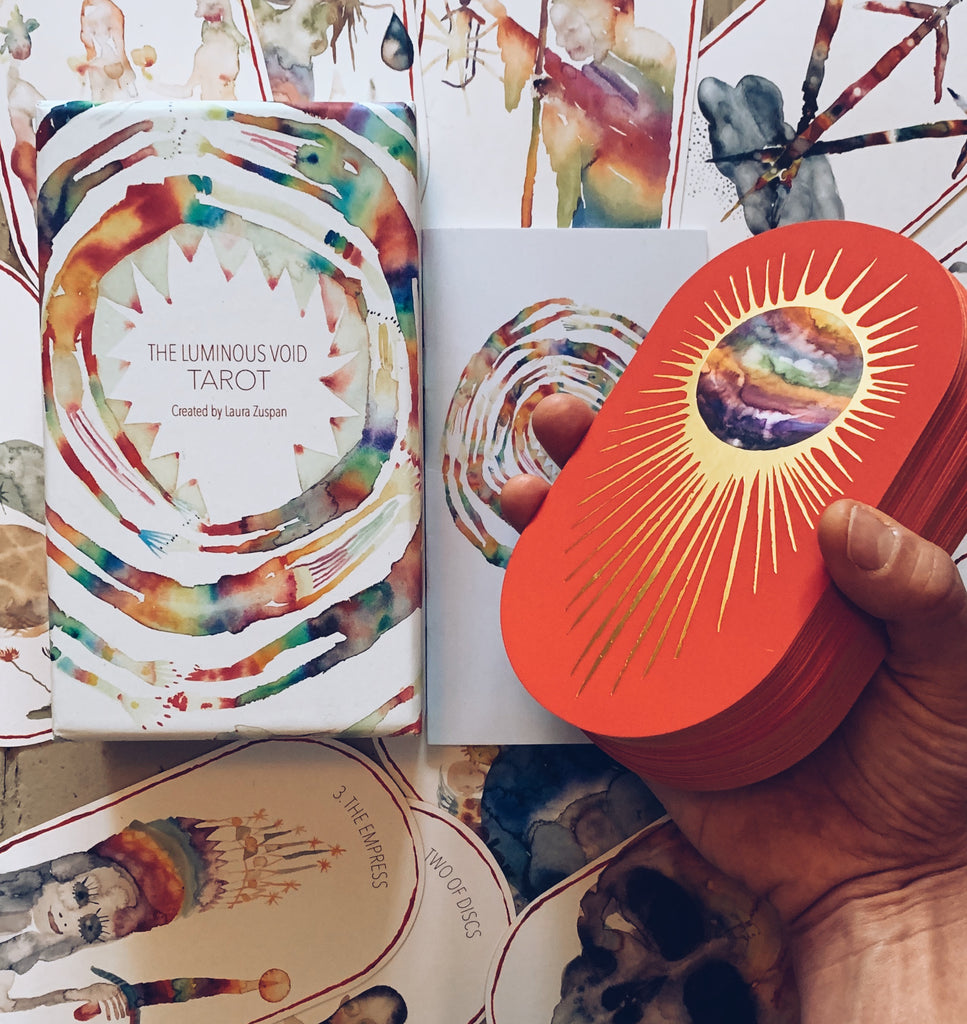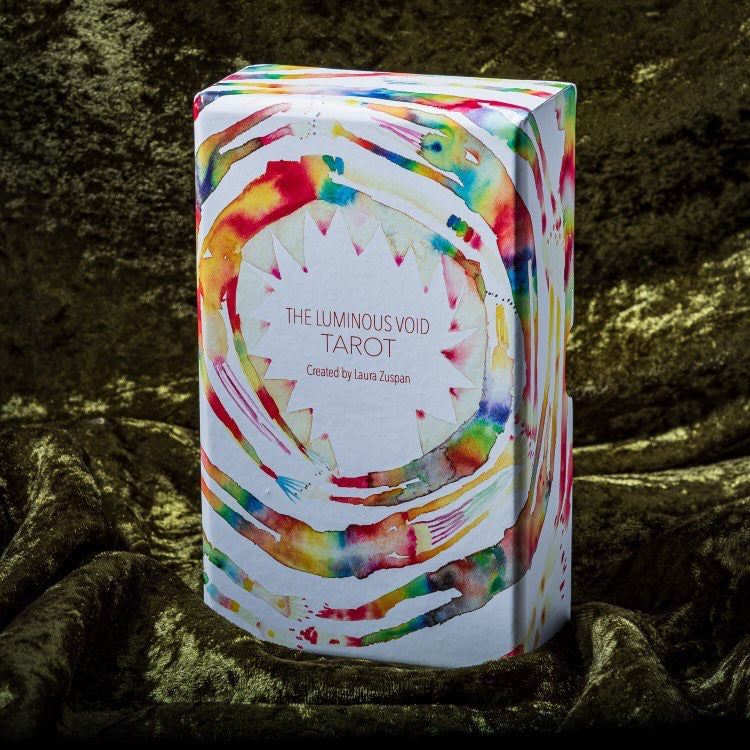 On Sale
Luminous Void Tarot & Death Art Print: Featured in Taschen's Library of Esoterica
Shipping included in USA
Luminous Void Tarot deck 78 cards, guide booklet & gallery archival art print of Luminous Void's Death card, featured in Taschen's Library of Esoterica. 
THE DECK
Luminous Void Tarot was created as a ceremonial art object, a sculptural jewel ideal for ancestor reverence and communication, meditation and divination. It captures the subconscious shamanic realms of consciousness. It loosely follows the structure and symbolism of the Rider-Waite Smith Deck. It was created by Laura Zuspan an artist, healer, meditator and teacher. All art is original watercolor. Read a thoughtful review by the author and mysticBenebell Wen.
Luminous Void Tarot is printed on museum quality card stock, with an overlay gold foil metallic stamp and a soft buttery matte finish.
Specs: 5.5 x 3.08 inches / 14.0 x 7.8 cm. Matte finish printed on 400 gsm art paper stock with gold foil card backs and edges. 
THE ART PRINT
Luminous Void Tarot's Death card is featured in Taschen's Library of Esoterica's Tarot edition. 
Use this image to connect with the ancestors. Your familes of origin, ancestors of the land that you're living on and the ancestors working within your wisdom traditions.
Meditate with this image to assist in cultivating a loving and alive attitude towards the cycles of life, the awe of being right here right now for, the delicacy and awe of being. 
Thich Nhat Hanh has a teaching that I love, "I'm going to die and you're going to die and all we have this moment right here, right now."
9x12 museum quality art print, *allow two weeks for shipping (shipped separately) Art Prints and decks sold with them are non-refundable