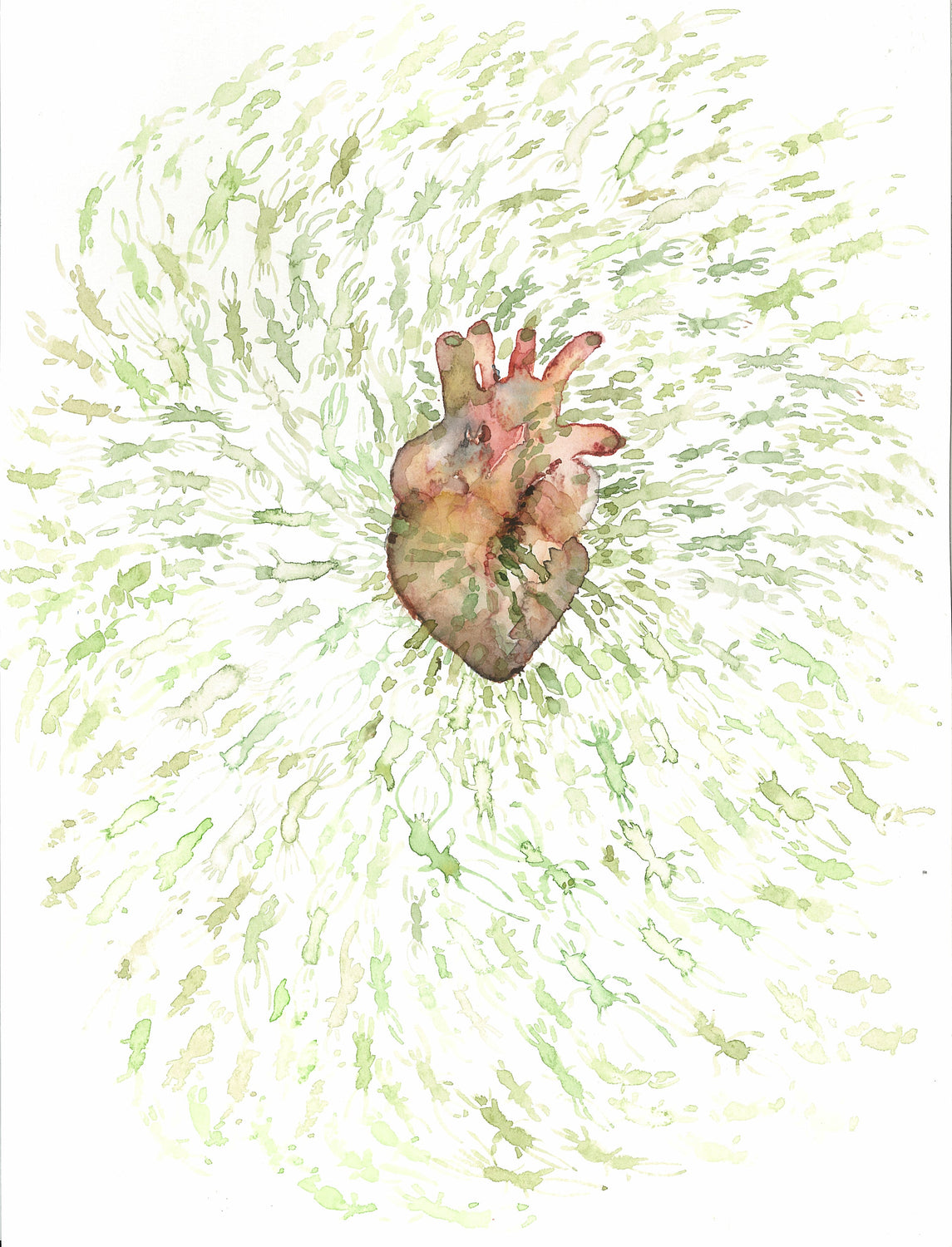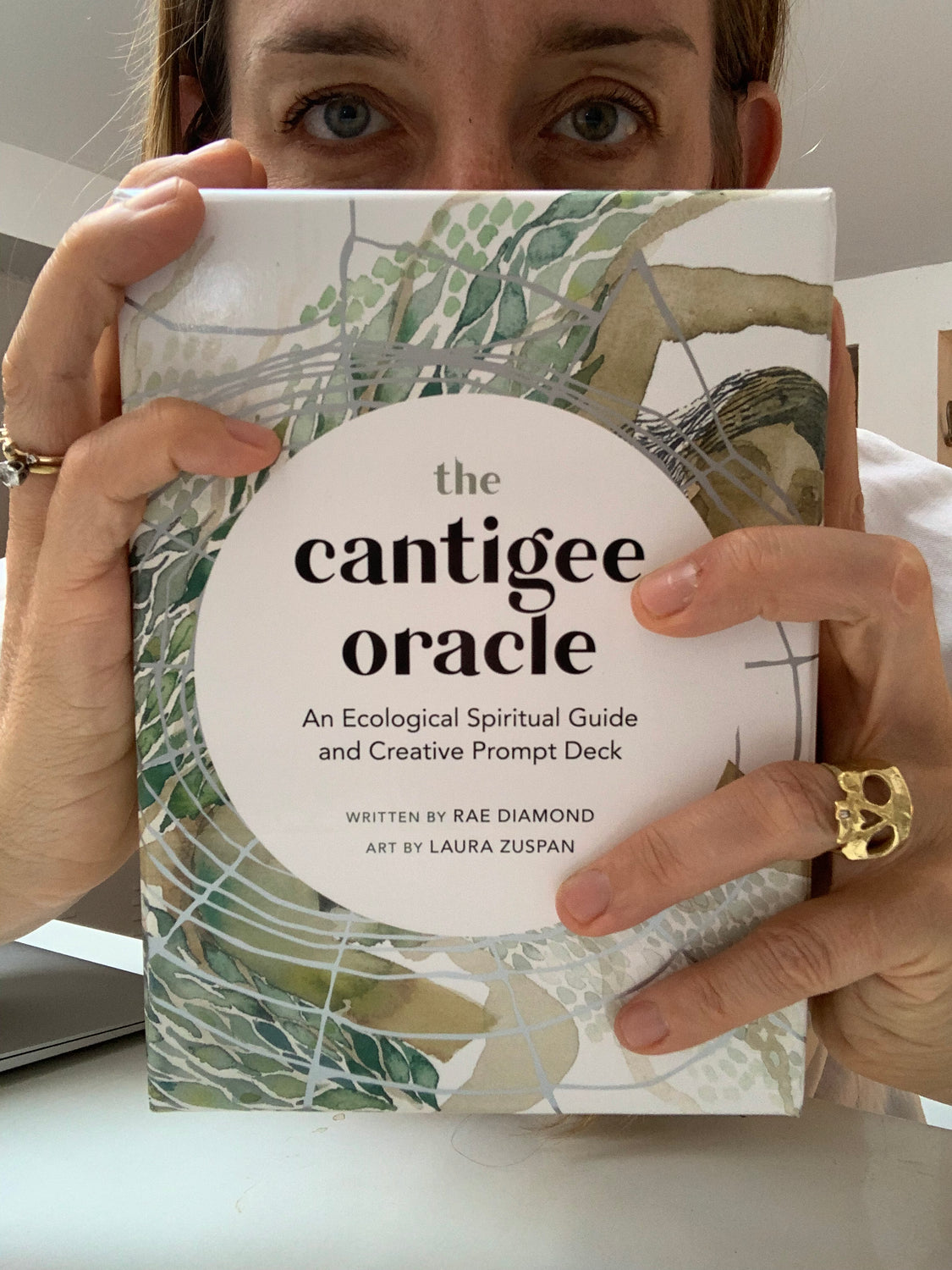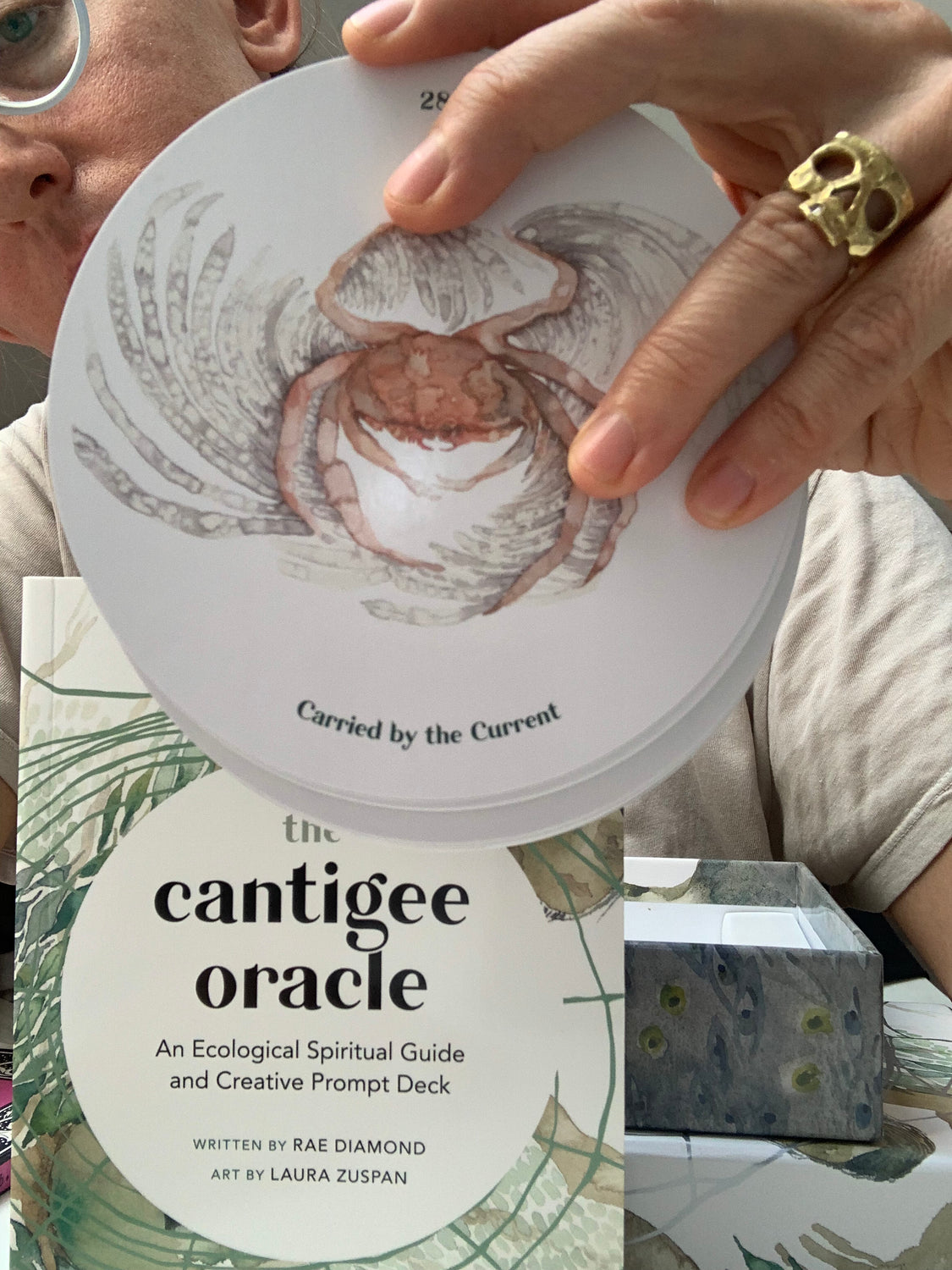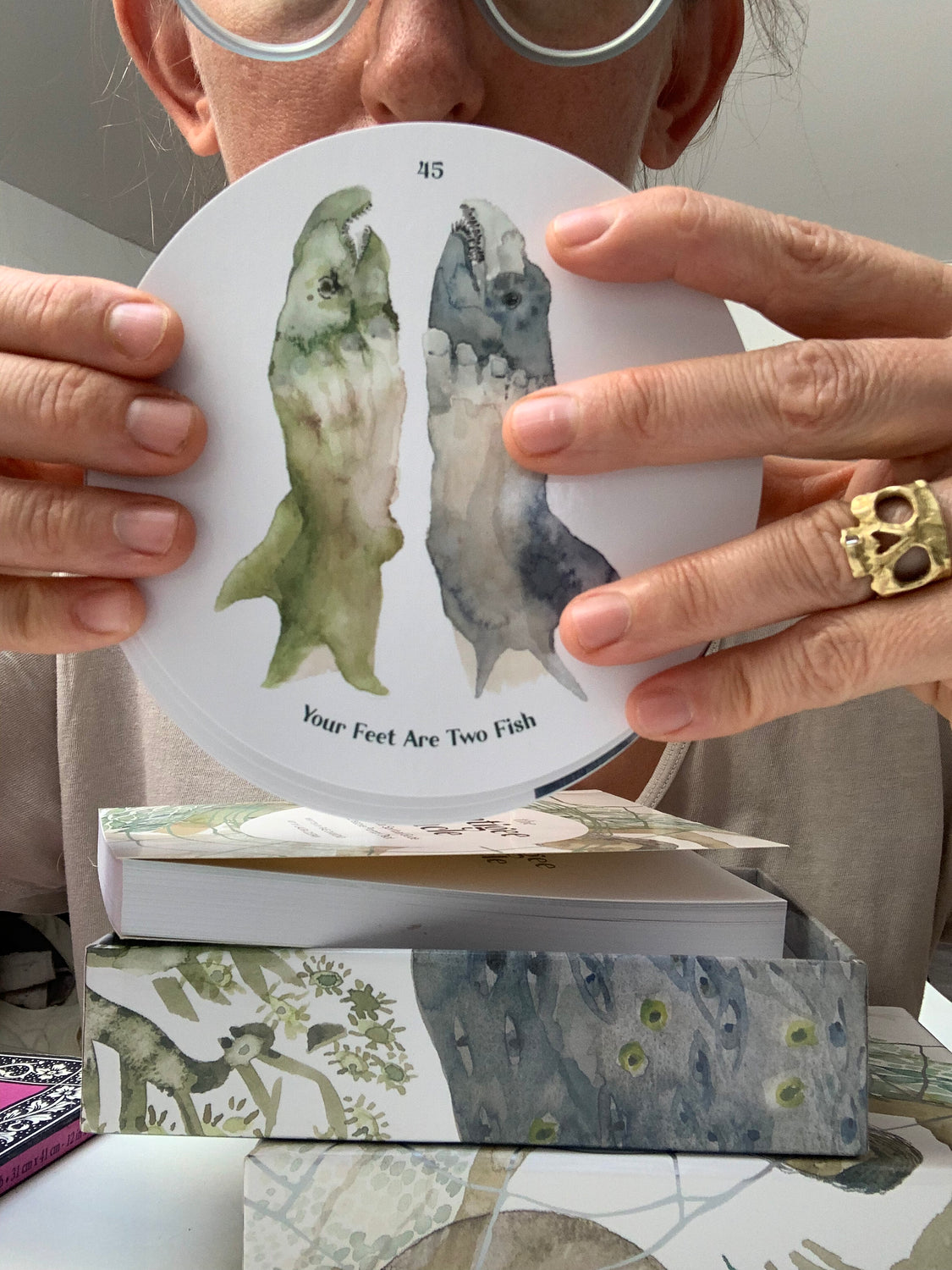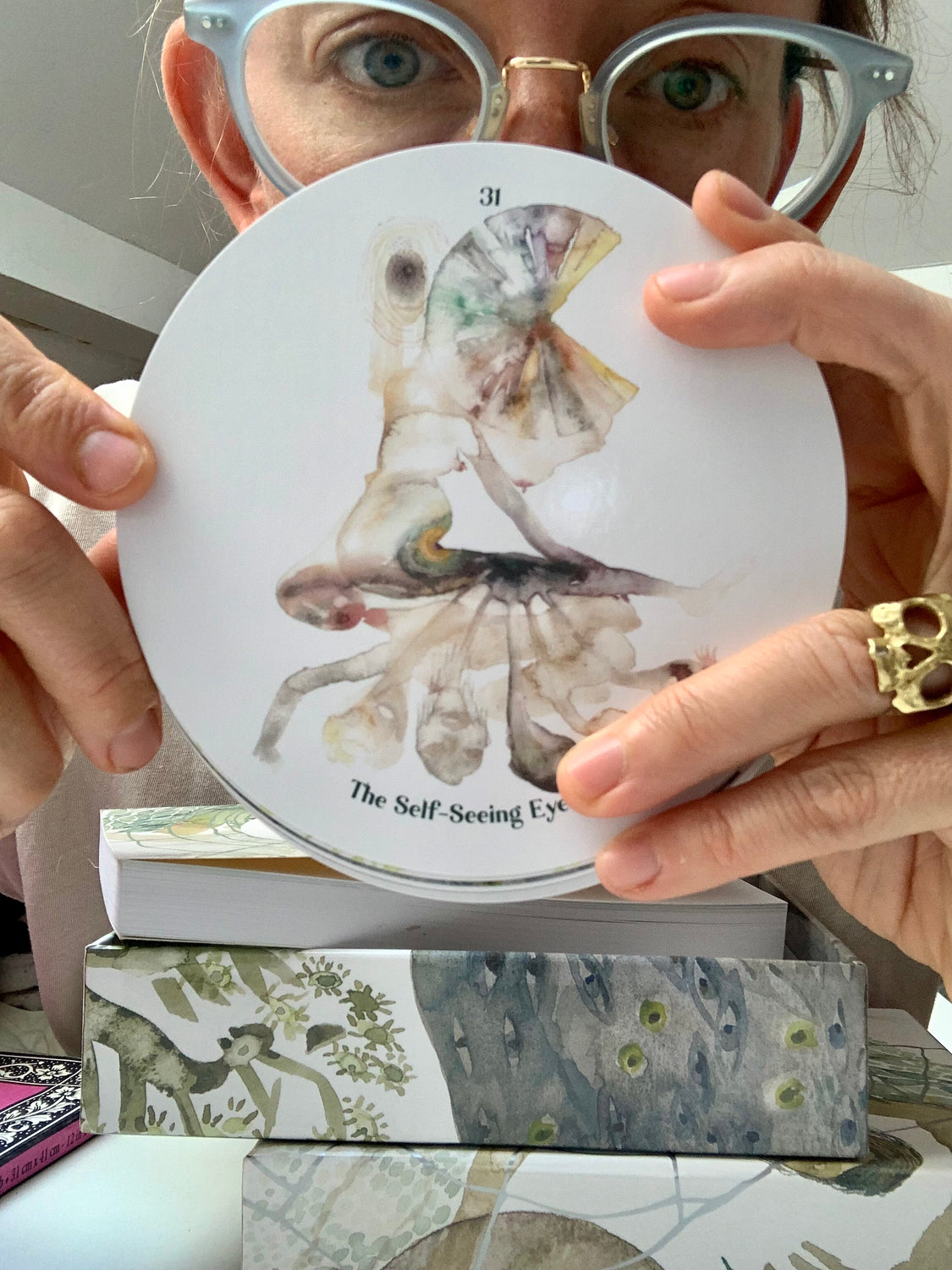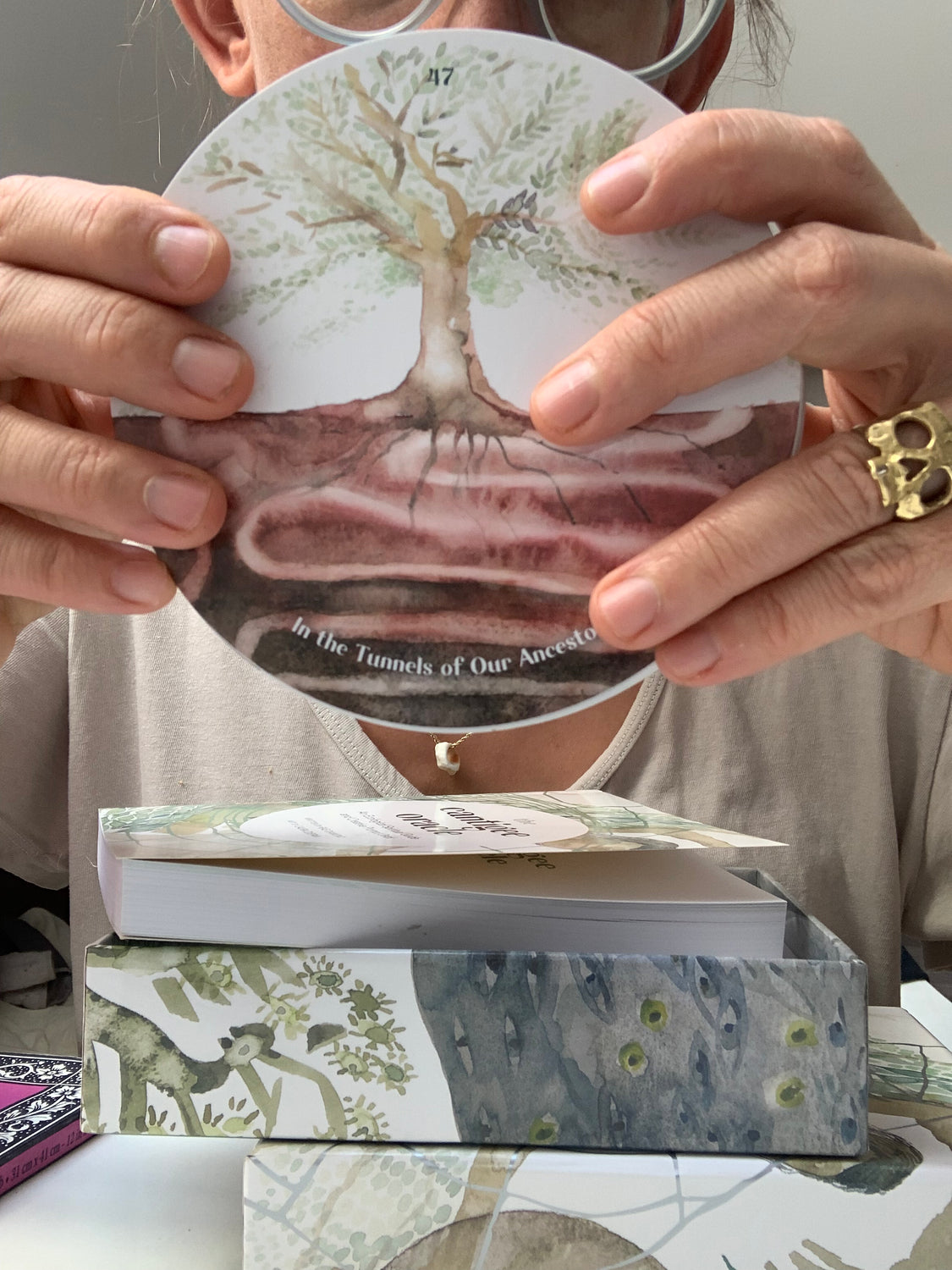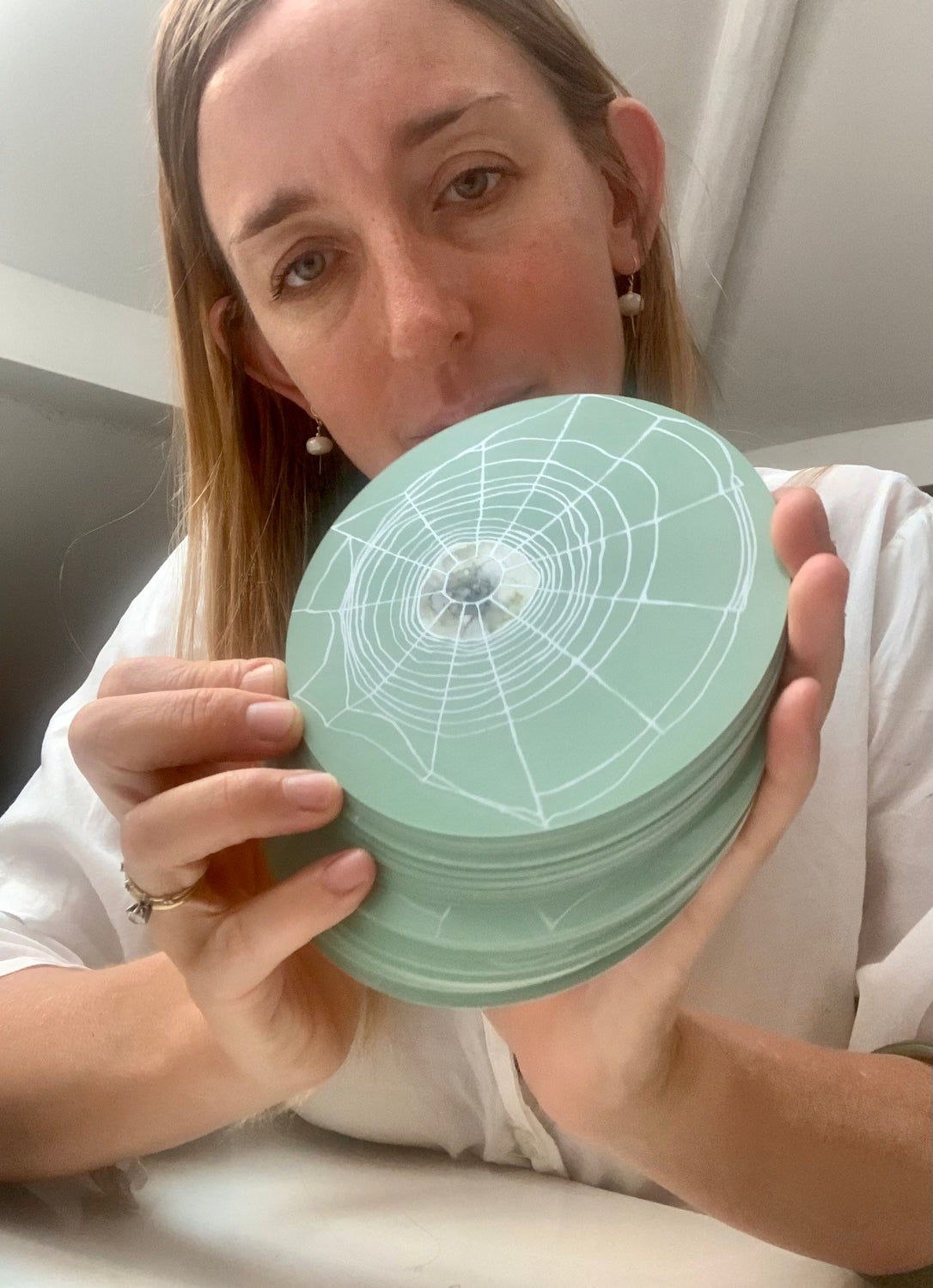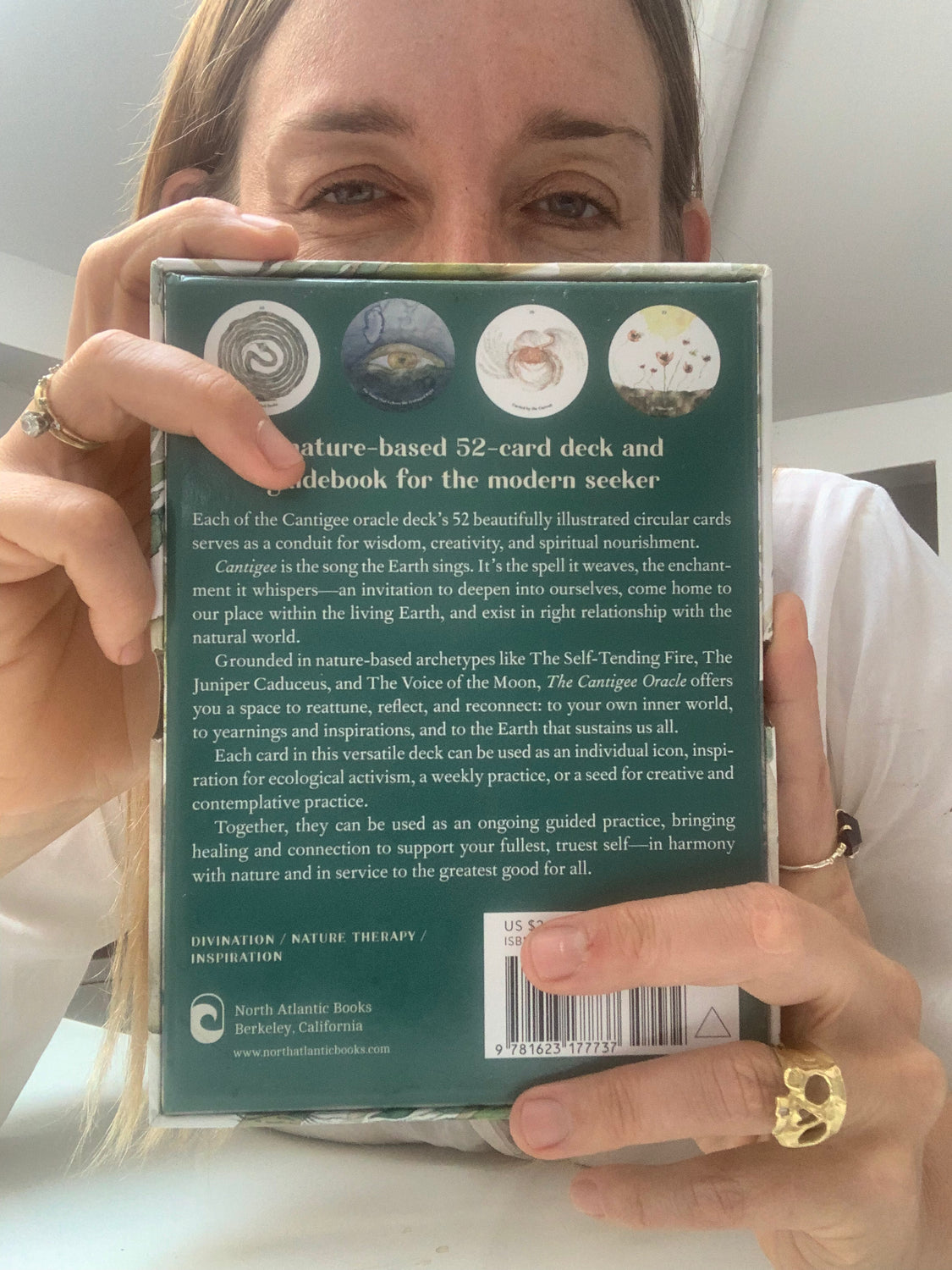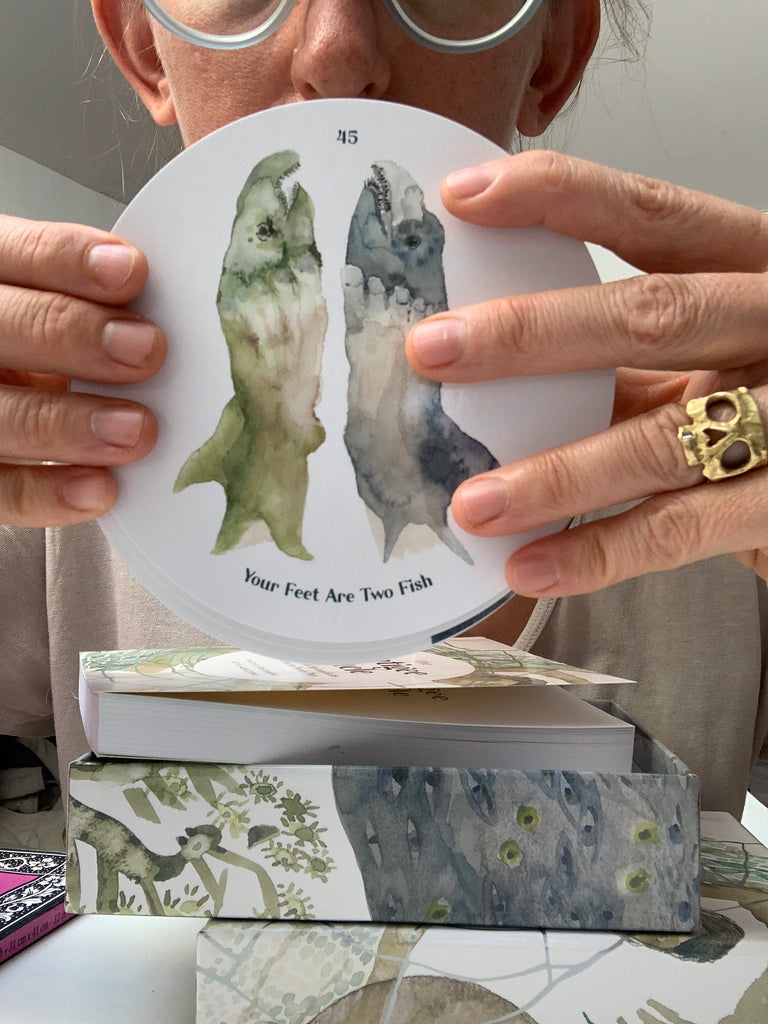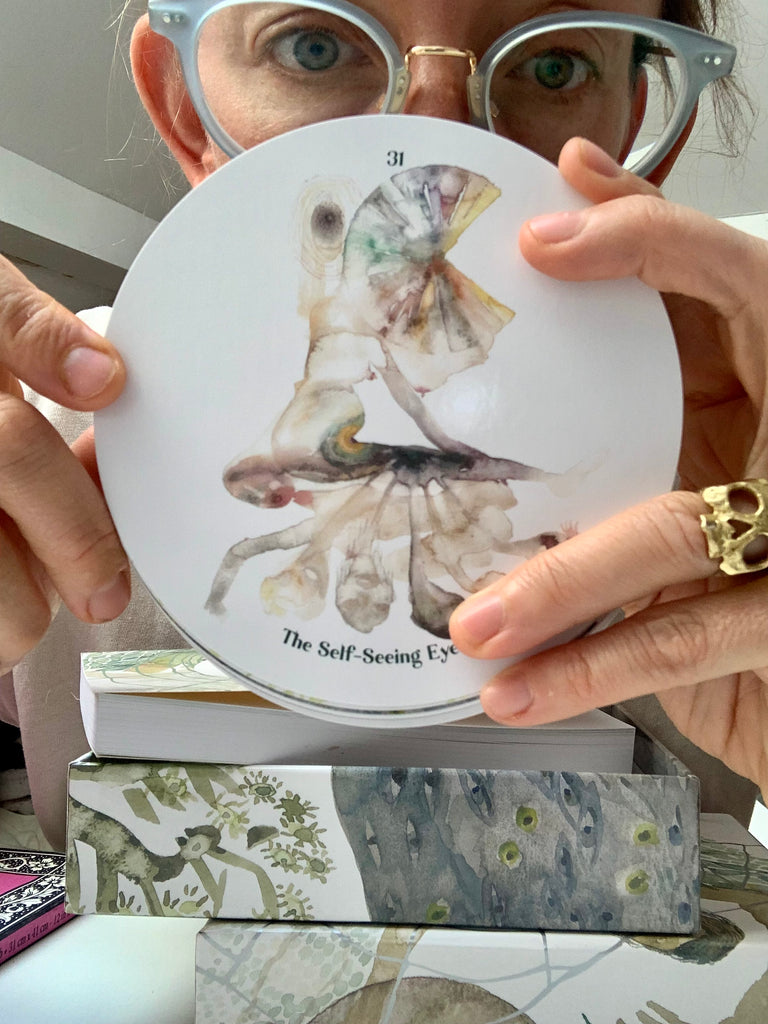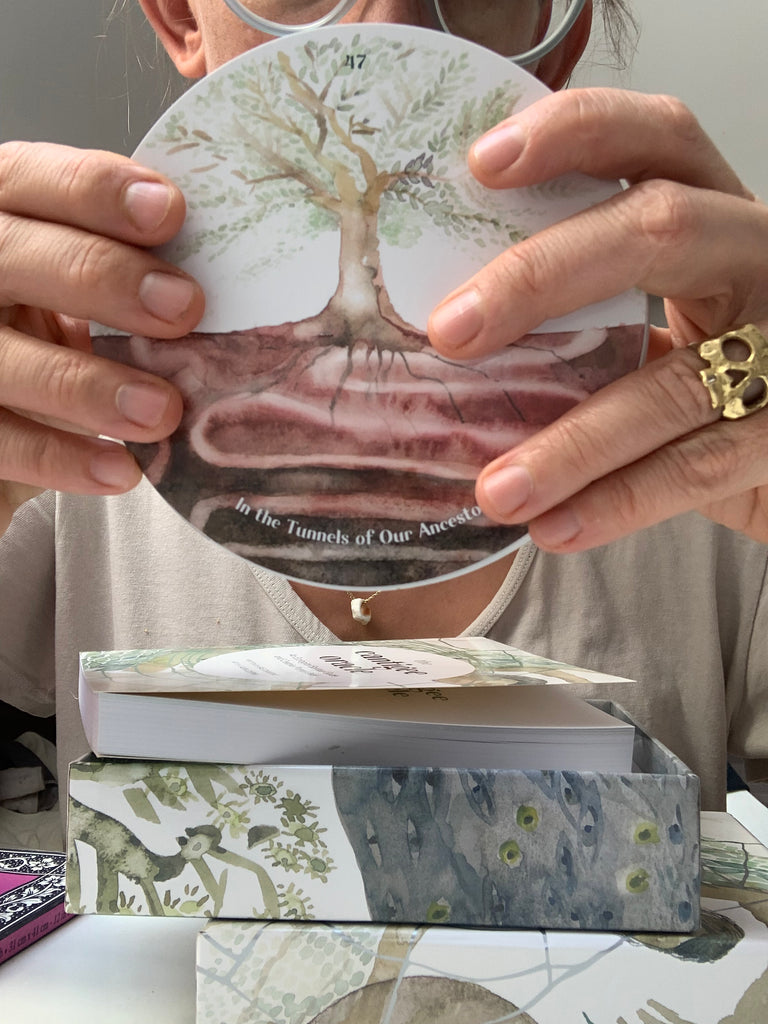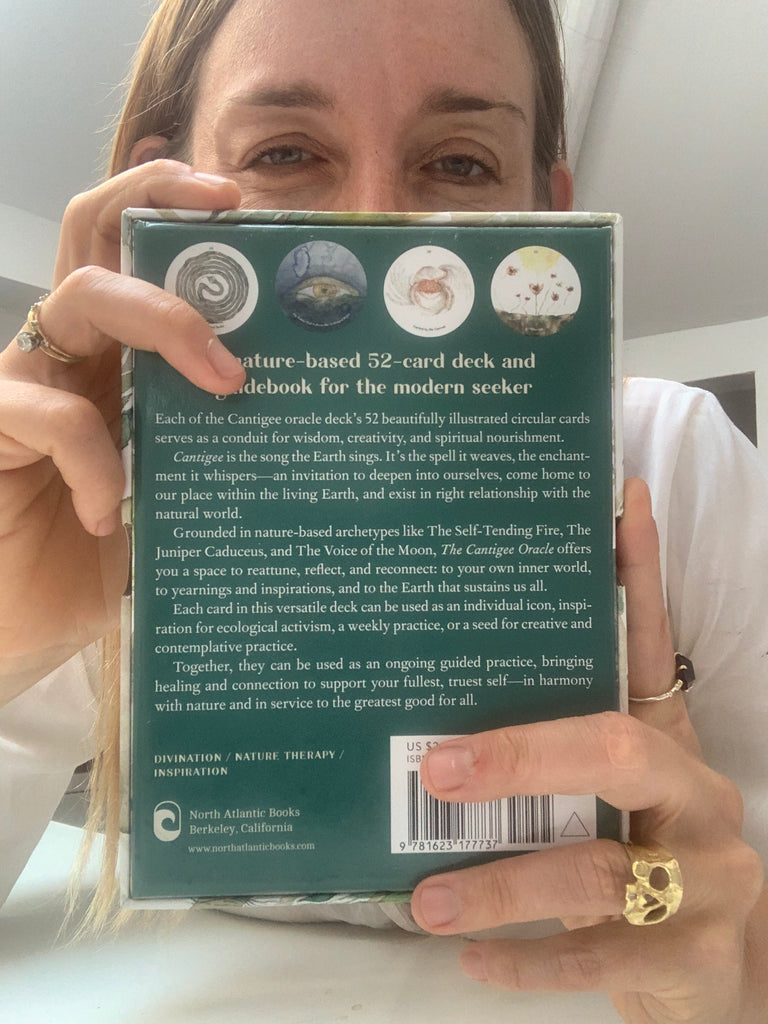 On Sale
Cantigee Oracle Deck & Limited Edition Art Print
Shipping included in the USA
My new oracle deck that I co-created with Rae Diamond is now available.
What's included:
52 beautifully illustrated circular cards
252 page expansive guidebook, written by Rae Diamond
Signed Limited Edition Art Print (2nd image in product imagery): "Your Heart in Sync with Cricket Song" Use this art print as a symbol to invoke a deep connection of belonging here on earth, whenever we are truly in the felt state of belonging our hearts are radiant, luminous and we are centered to do the work of reconnection to the earth, something that our ancestors are calling, crying for us to do. 100 print run 9 x 12 inches 
this item is non-refundable
More about the Oracle...
An Ecological Spiritual Guide and Creative Prompt Deck
Each of the Cantigee oracle deck's 52 beautifully illustrated circular cards serves as a conduit for wisdom, creativity, and spiritual nourishment.
    Cantigee is the song the Earth sings. It's the spell it weaves, the enchantment it whispers–an invitation to deepen into ourselves, come home to our place within the living Earth, and exist in right relationship with the natural world.
    Grounded in nature-based archetypes like The Self-Tending Fire, The Juniper Caduceus, and The Voice of the Moon, The Cantigee Oracle offers you a space to reattune, reflect, and reconnect: to your own inner world, to yearnings and inspirations, and to the Earth that sustains us all.
    Each card in this versatile deck can be used as:
Part of a weekly year-round practice
Prompts for spiritual practice
Inspiration for ecological activism
Inspirational icons and creative seeds
A contemplative opportunity to connect with the natural world
    Together, they can be used for life direction, personal growth, and an ongoing guided practice to bring you healing and inspiring discoveries that support your fullest, truest self–in harmony with nature and in service to the greatest good for all.
Art by Laura Zuspan
Writing by Rae Diamond