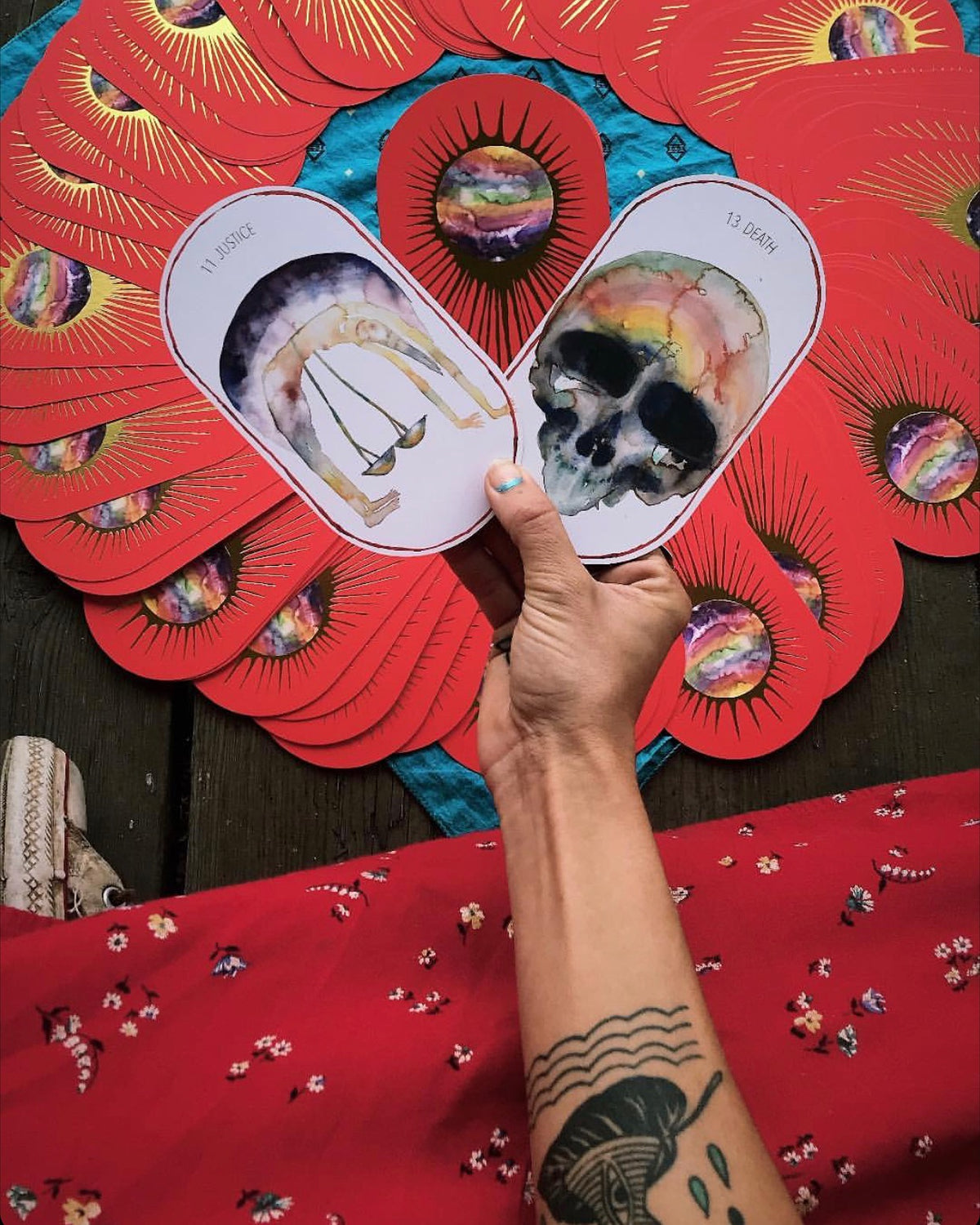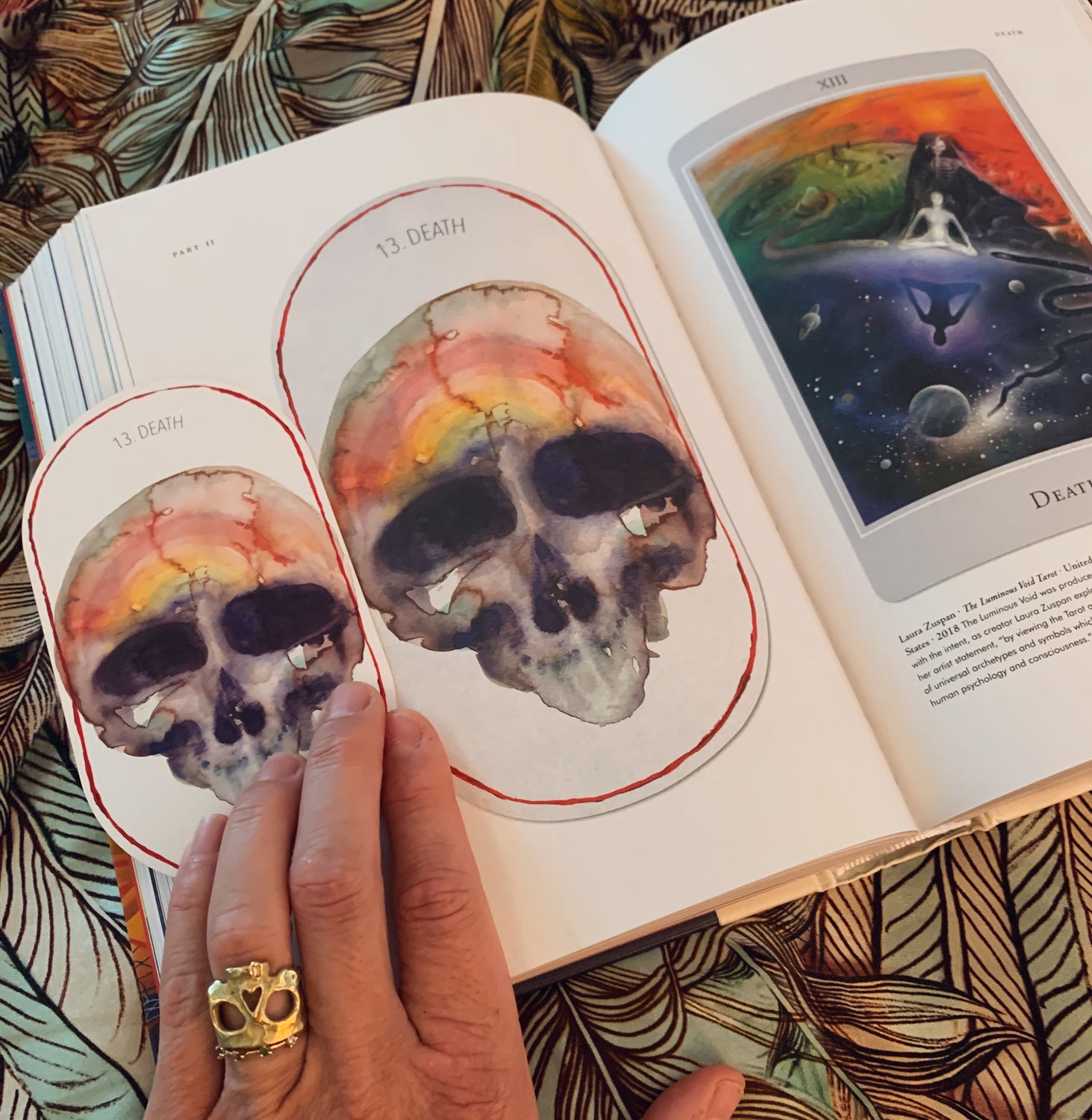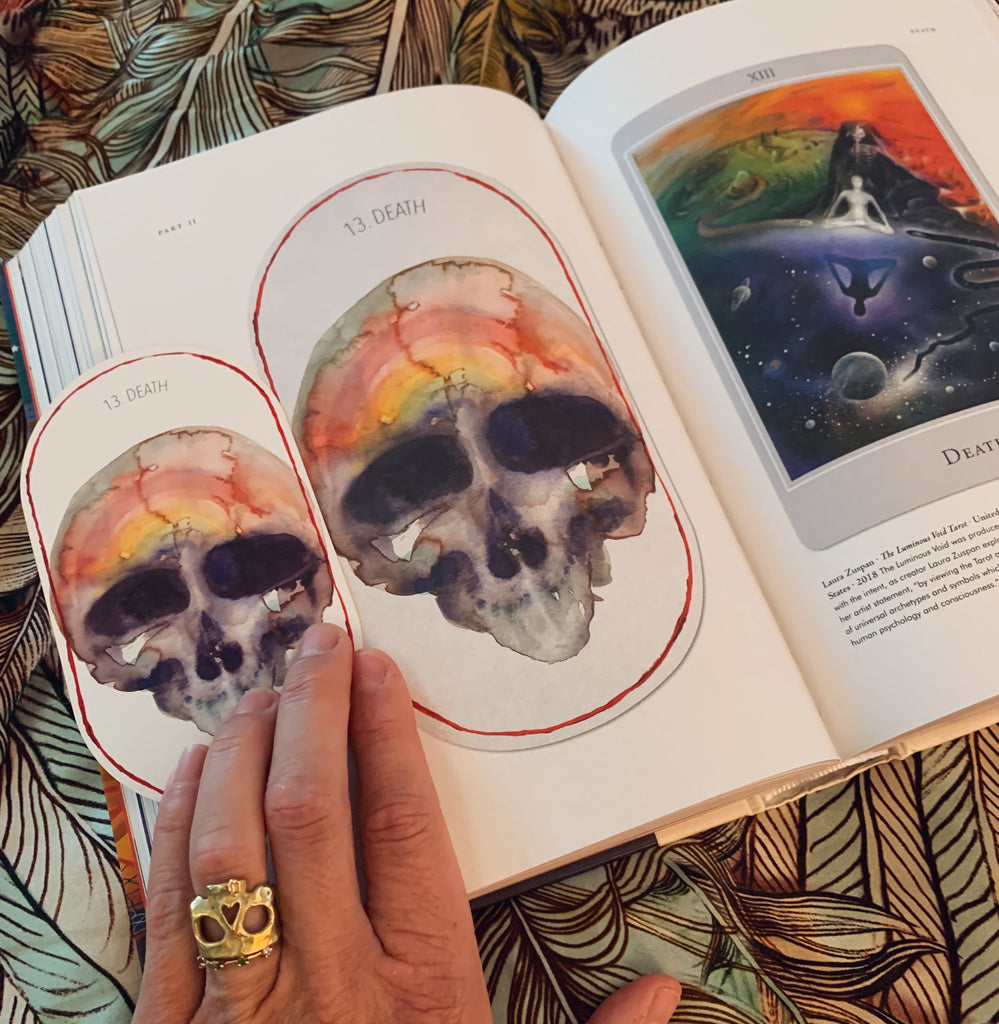 On Sale
Rare: New 1st Edition Luminous Void Tarot Deck
Shipping Included USA
I have one first edition of Luminous Void Tarot for purchase in its original packaging. Printed in 2018 featuring distinctive differences from the current publication. The deck is larger in size, designed as a gallery collectors deck. The gold foil back is also more brillant and luminous, in some decks there is a very subtle yellow bleed through to the front of the card, most people do not notice these imperfections but in subsequent printings we omitted the possibility of this by using a matte gold foil. 
This deck is non-refundable. 
Product Image 1 credit: Mariah Makalapua
Luminous Void Tarot has been selected by the MIT Libraries Distinctive Collection to be preserved and studied by scholars.
"We've begun building a focused independent artist-made tarot collection for MIT Libraries Distinctive Collections and Luminous Void Tarot is a part of that special collection for study, use and preservation. It is the first and only such collection…
This is a very exciting moment to capture tarot and we are honored to be able to help document and preserve it. We're glad to be able to have your work as part of the collection." -Emilie Hardman, Head of Distinctive Collections, MIT Libraries, Massachusetts Institute of Technology
Luminous Void Tarot is featured in Taschen's exclusive Library Of Esoterica's Tarot edition which chronicles the history of some of the most beautiful, mysterious and elusive Tarot decks throughout the centuries. 
As an independent artist and Tarot Practitioner I have gotten use to dwelling at the edge of mainstream culture this is why these acknowledgments are so significant both for myself and for witches everywhere, who have been persecuted, feared and maligned for so long. It is clear we are entering a luminous new era, together.
Luminous Void Tarot was created as a ceremonial art object, a sculptural jewel ideal for ancestor reverence and communication, meditation and divination. It captures the subconscious shamanic realms of consciousness. It loosely follows the structure and symbolism of the Rider-Waite Smith Deck. It was created by Laura Zuspan an artist, healer, meditator and teacher. All art is original watercolor. Read a thoughtful review by the author and mystic Benebell Wen.
Luminous Void Tarot is printed on museum quality card stock, with an overlay gold foil metallic stamp and a soft buttery matte finish.